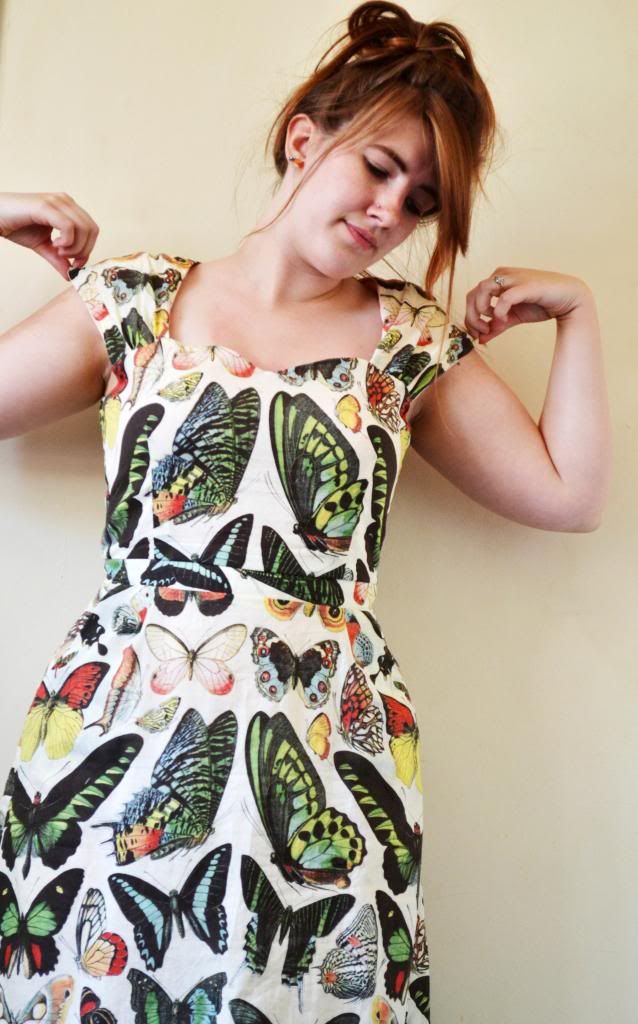 Dress:

Handmade by Me (Mako Mako)
Shoes:

Bare Foot (sign of summer)
Hair:

It's Too Hot To Be Bothered
It's been a few weeks, but WW is back after the festive period and this week I want to share with you my first experiment with the ever so popular Cambie dress pattern by Sewaholic. I came across this pattern on the Burda Style Forum and followed a link to the Sewaholic website. Tasia started her pattern company about a year ago to design wardrobe staples for the pear shaped woman. I just had to have a go at making this dress. It looked so flattering on every blogger who'd tested it!
I made this particular dress to wear on Christmas day and only just finished it the morning of the day we flew to Melbourne!
I made version A of the dress, which features a sweetheart necklace, slashed side pockets, extended cap sleeves and a slim A-line skirt. I opted for this over version B, which features a full gathered skirt, since the fabric I'd chosen was heavily patterned and I didn't want the finished garment to look too fussy.
This was my first attempt at an invisible zipper and, I have to say, it's not as tricky as I'd thought! Especially when you use Tasia's easy method to attach the zipper to the lining; no more tedious slip-stitching for me, that's for sure!
Recently, Tasia also posted a link to a blogger's page who'd made a reversible version of the dress and since then, I have been dreaming of countless beautiful pairings of cloth that would look incredible!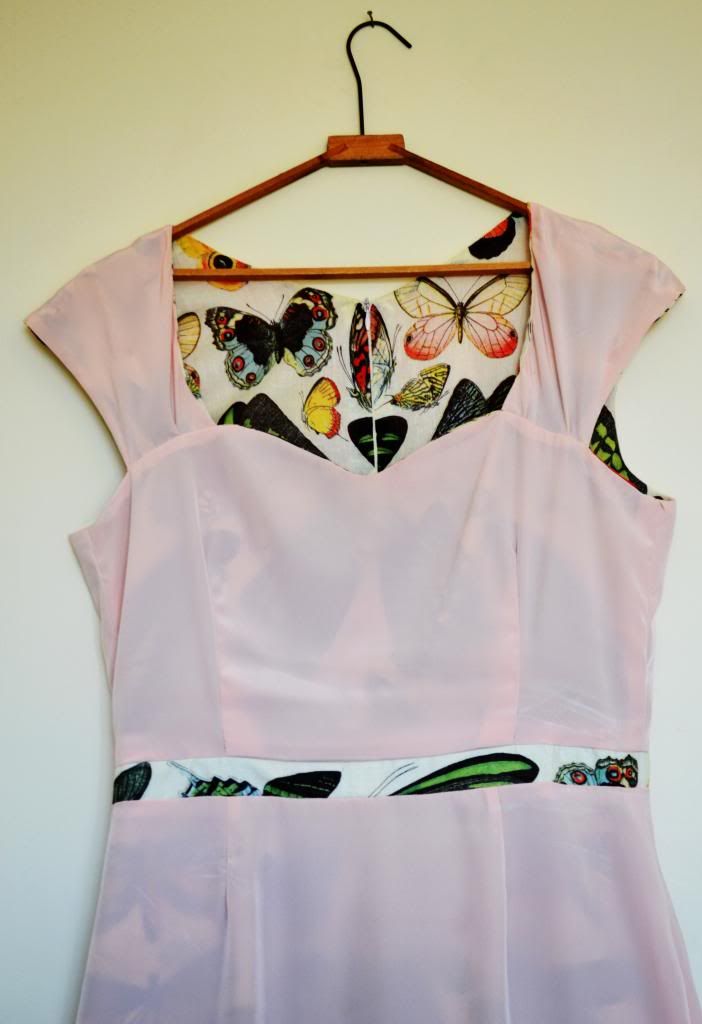 My current favourite combination is one my eye keeps wandering to whilst I'm at work....