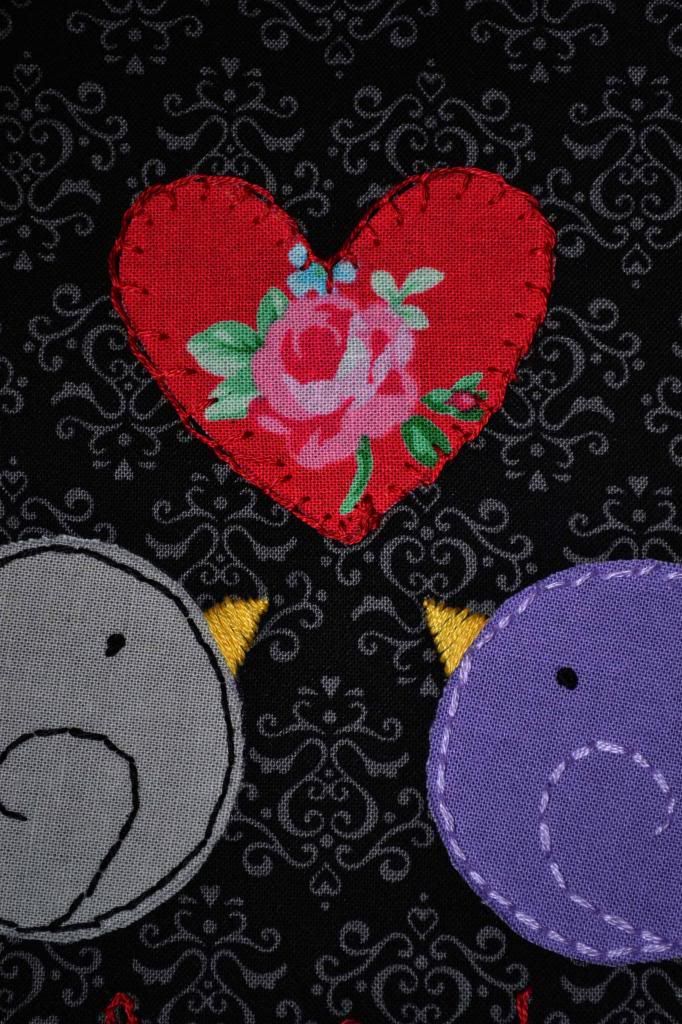 Next month at The Make Cafe, we will be hosting 'Love Month', in celebration of St Valentines Day and, let's face it, as a lovely excuse to make something cute for our special someone.
Each month, our workshops will be geared around the theme for that 4 weeks and, in keeping with the romance in the air in Feb, I will be teaching an embroidery class featuring our mascot, Mr Serge, and introducing a Mrs Serge!! Love is in the air people, even between birds!
It will be the first class I've taught so far and I'm feeling both very excited and a little nervous. Be nice to me students!