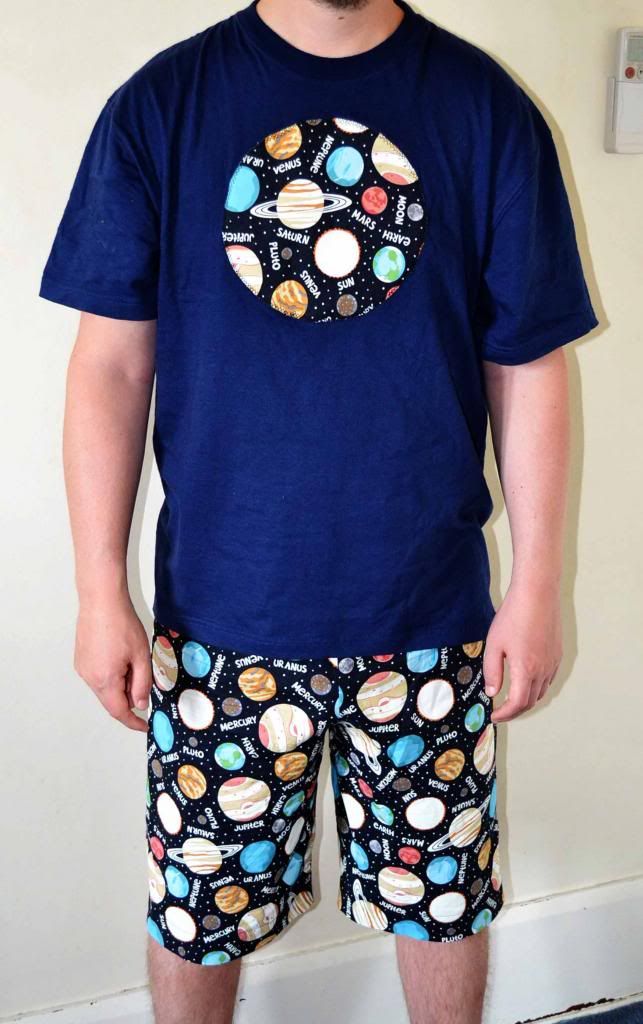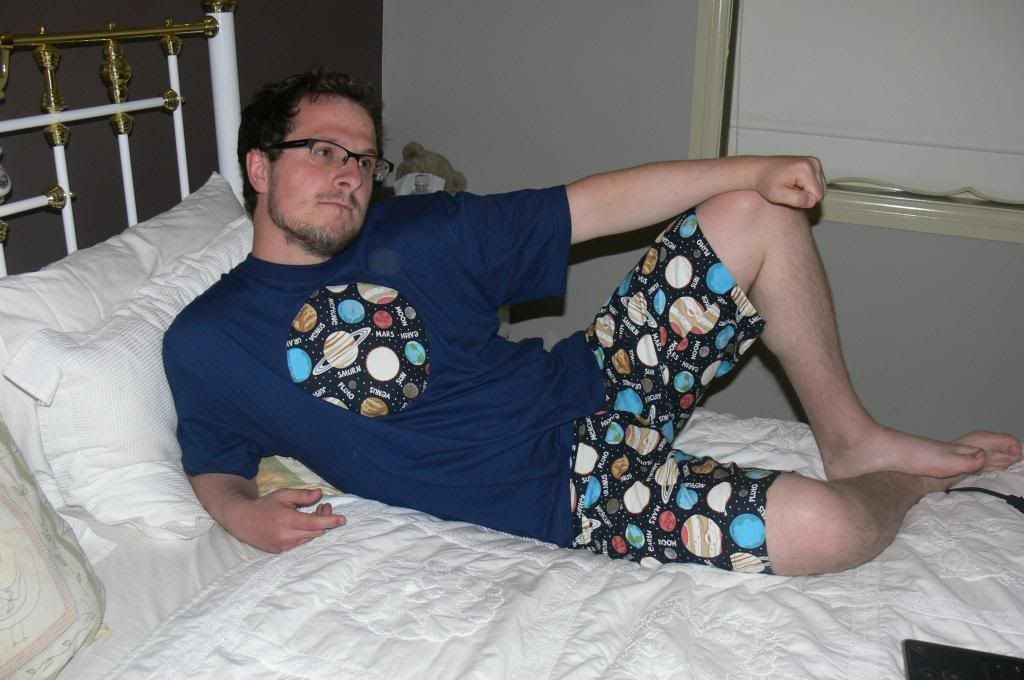 Mr Bear received a few pretty special pressies for Christmas this year; I feel I've quite out-done myself! Amongst these were this set of pyjamas I made him using glow-in-the-dark solar system fabric. Very cool, right?
We recently got in a set of glow-in-the-dark fabrics at work and as I was rolling them onto bolts, my mind was racing over the best uses for it in fun adults clothing. At first I thought a skirt to wear on nights out would be pretty cool but there's not all that much nightlife here in Christchurch so I probably wouldn't have had much opportunity to wear it. And then I had a light bulb moment: pyjamas! I could immediately see Martin bouncing around in the dark singing 'I'm literally glowing!' It just had to be done.
And, as you can see, he was pretty pleased with them!