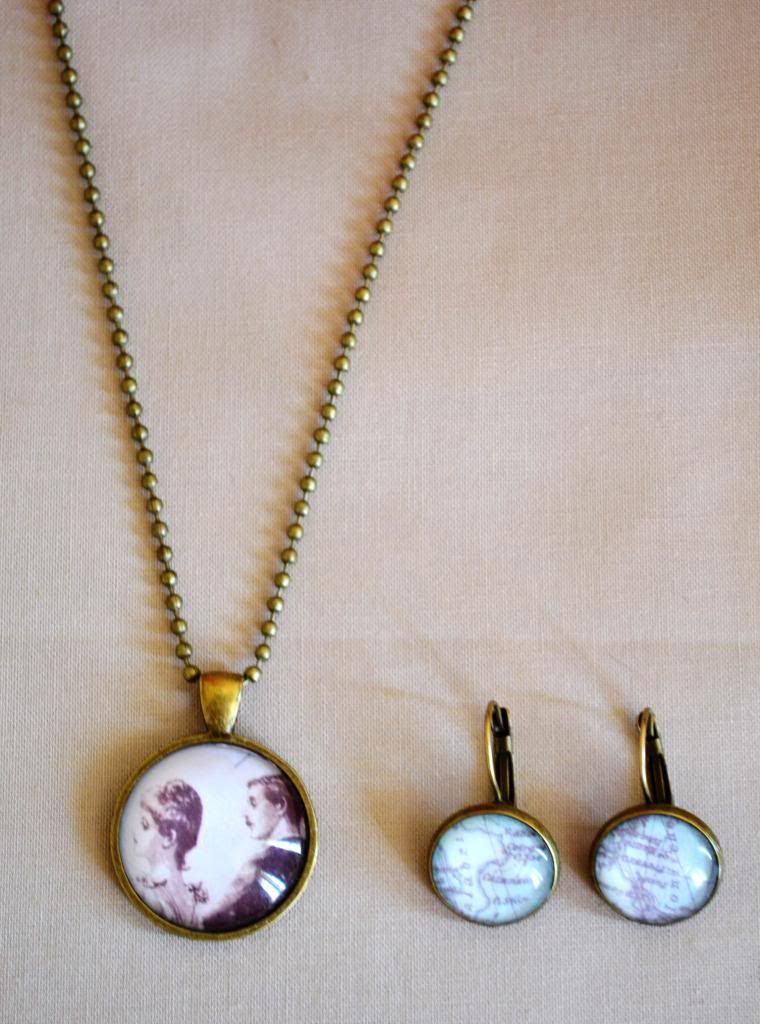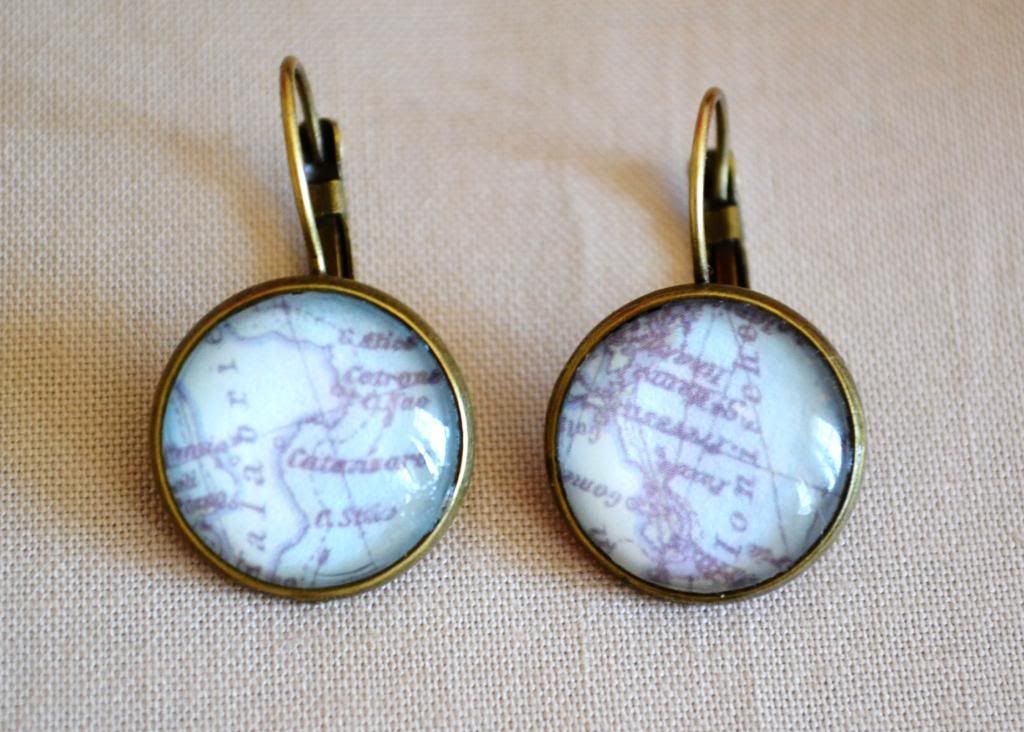 Last night I attended a resin jewellery workshop at work with my friend Gabby (same friend I went on the hoop class with; it's becoming a bit of a regular occurrence!) We learnt to make a bezel necklace and a set of earrings, lead by the fearless and ever so clever Vicki of Made By Me Beads.
We chose our settings at the start of the class from a selection of round and square pendants that were silver, brass or copper. We then sifted through baskets of assorted scrap-booking paper and selected our favourite patterns.
I found a piece with this Victorian looking couple on and another that featured heart shaped sections of map.
Using a combination of sealant, diamond glaze and craft glue, we mounted these pictures onto our settings, popped the clear cabochon over the top and hey presto, we had a necklace and earrings set! Just like magic :)
These would make a very simple gift and could be easily posted. Just my kind of crafty present idea. Watch out all you female overseas rellies, resin jewellery could soon be winging its way to you via airmail!