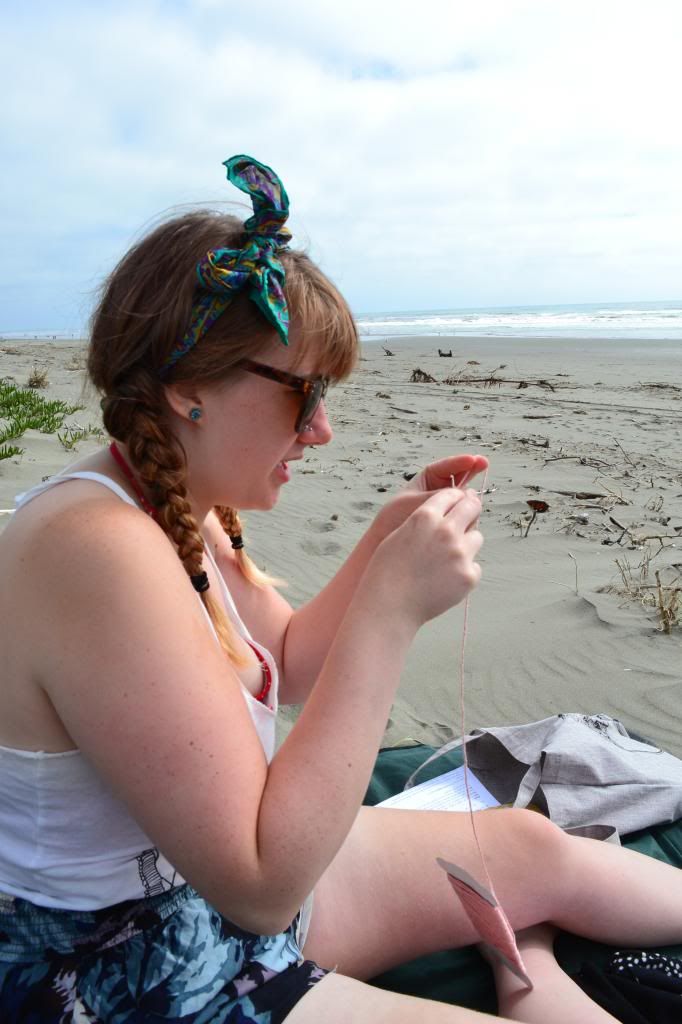 What do crafty girls do at the beach? Crochet hearts of course!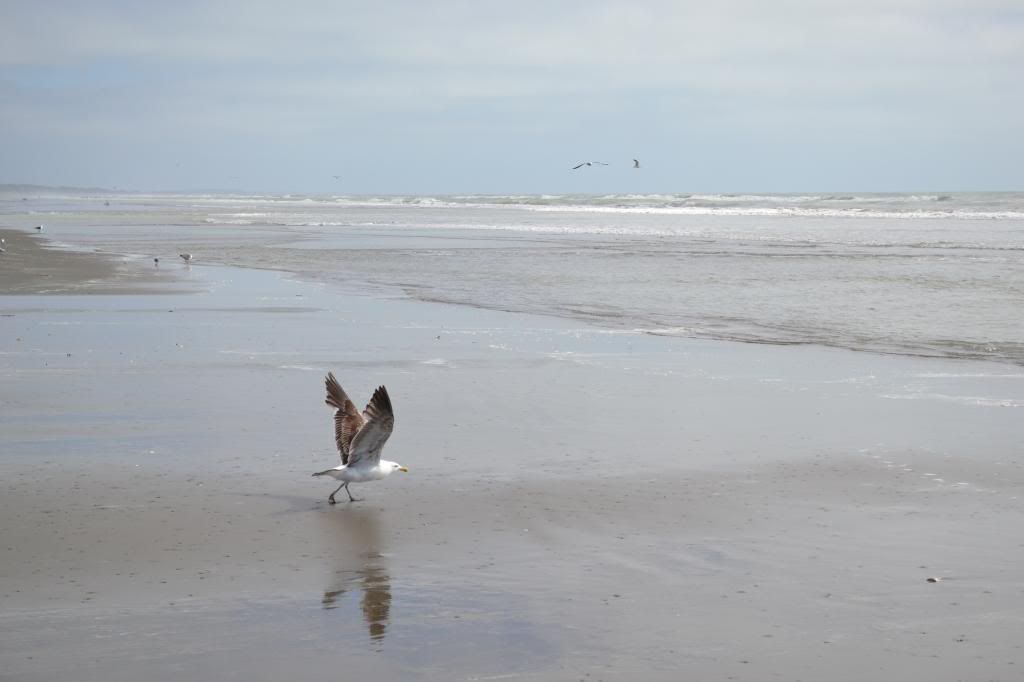 Martin's loving our new camera
A flying bamboo bear!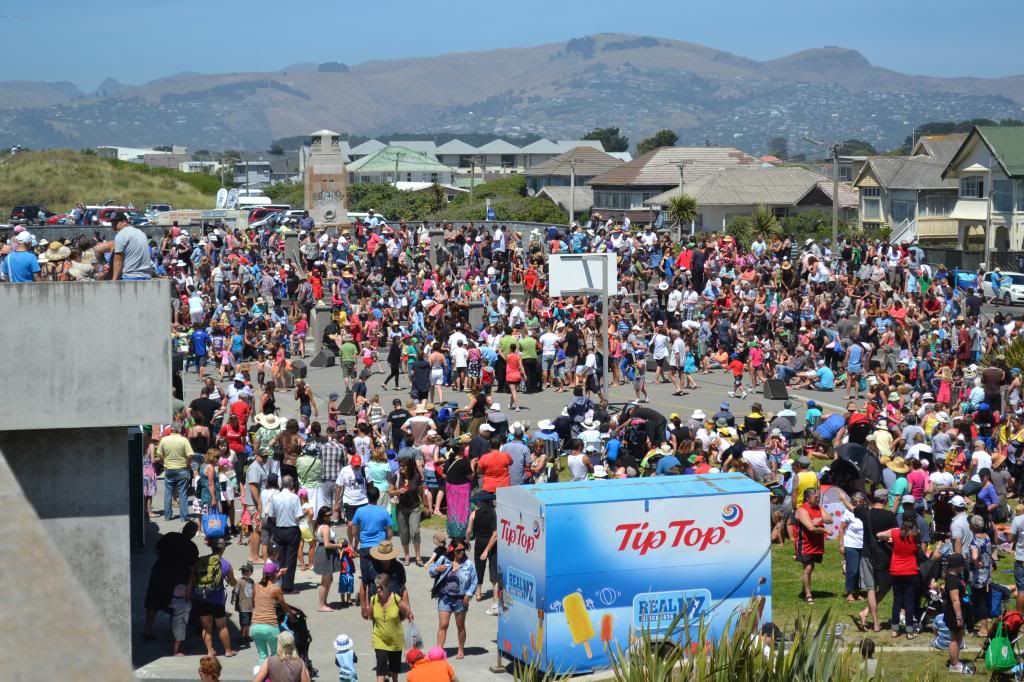 Loads of kiwis!
So, I've had a pretty flippin' awesome weekend! My week started a bit rough and we've been going through a bit of a homesickness recently so I really needed some serious fun times to change how I've been feeling. And Christchurch and our dear friends delivered.
After a hilarious night of cocktails and bad karaoke with some girlfriends on Friday night, we turned up a little worse for wear (well, I did anyway!) at Naylor Love's annual family day BBQ in the beautiful settings of Spencerville park on Saturday morning. After some yummy grub and an ice cream, we took a stroll down to the beach and walked along the sea front. In the evening, we met a couple of friends at the World Buskers Festival in Hagley Park for a tear-jerkingly funny night of stand up comedy from around the globe.
We awoke on Sunday morning to find just as beautiful a day as the one before so we decided to make a picnic and get down to Brighton Beach for some sun-bathing and admire the kites at the annual Kite Day. Gabby, Tom and I lost Mr Bear for nearly an hour as he wandered through the string holding crowds to take pictures of the giant kites.
After another quick stint at the Buskers to watch some jaw-dropping acrobatics - involving a picnic bench suspended high above the crowd - it was home to prepare for a BBQ and drinks with G&T (our kiwi friends, not the beverage!)
Sometimes all you need when you're really missing friends and family is a day at the beach to refresh in your mind all the reasons why you travelled so far from home. We've been through many ups and downs this past year and in no way has it been an easy ride, but if we had that time again, I wouldn't change a thing. Travelling is helping me become the person I want to be and achieve a future for myself of my own choosing. I miss everyone back home like crazy and think about you all the time. But I know when we come home, we'll be much more broad minded, laid back, world wise people and we'll have so much to talk about with you :)
Thanks to everyone who has sent messages of encouragement this week. You are amazing and really helped me be strong and think positive. Lots of love,