So, a few weeks ago Sara from The Hope Tree had a sale of her beautiful coin purses on Facebook. I am a bit of a sucker for these kind of things but usually forget when the sale starts or someone comments 'SOLD!' before I've even had chance to put fingers to keypad.
But this time around, I was determined. I set my heart on this pretty 14cm brass framed purse, made with Echino linen (purchased from my work place, The Make Cafe, might I add)! So, when 7pm came around, I was ready! Isn't it just stunning?? Sara always manages to match the fabric and frame perfectly and uses a well contrasted lining fabric too. Another lovely addition to my handmade wardrobe, I think :)
Inspired by Sara's wonderful craft-woman-ship (yes, that is my new phrase!), I decided to have a go at making a coin purse for my friend Gabby's 21st birthday back in May. Here is what I came up with....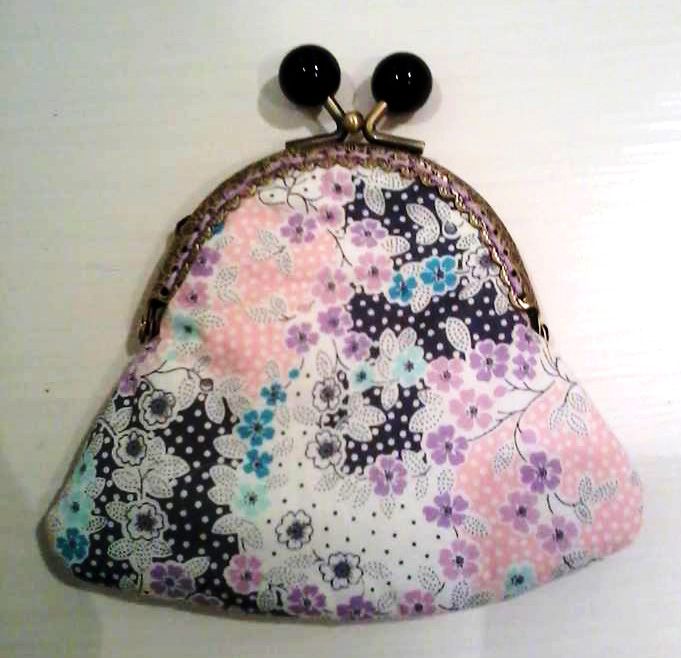 I drew up the pattern myself and since this is the first time I've sewn it up, I shall probably make a few changes next time around. I'd like the corners to be slightly more rounded! But not bad for a first attempt and Gabs loved it so everyone's happy :)