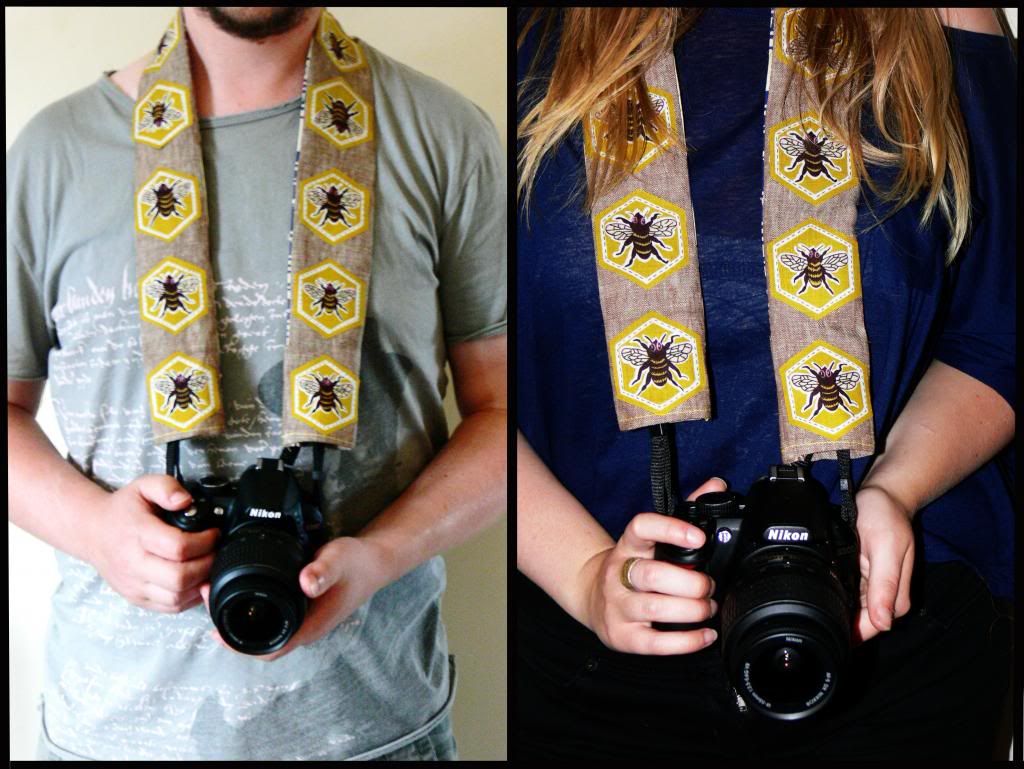 Once

we'd returned from our woodland venture yesterday afternoon, we felt refreshed and ready to face any challenges this week may present. Well, more or less! So we thought we'd go right ahead and tackle a challenge we could set ourselves.
We recently bought a new camera and Marts had asked me to make a strap and bag for our new addition. We had a root through my fabric stash and after about 45 minutes, had agreed on a brown linen, a honeycomb print and some navy geometric squares.
This was to be a team effort, as Mr Bear wanted me to show him how to put it all together. I put him to work ironing bonda-web onto the bees so we could applique them to the strap before sewing it all together. To my immense surprise, he even wanted me to show him how to use the sewing machine and sew it up himself! He did so well to say he's never sewn before!
We even added an internal pocket to keep the lens cap safe. Pretty neat ey?
And if we ever get bored of the bees, we can just slip it off and make another one! Now to make the bag.....