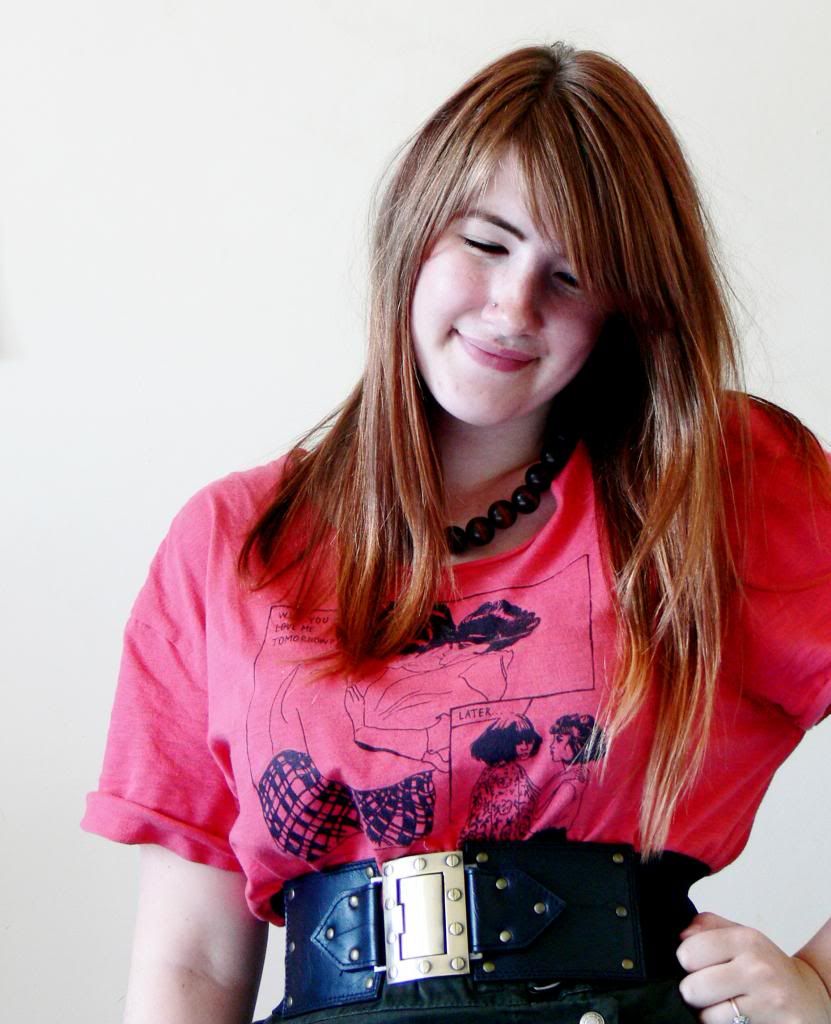 Comic Book Tee -

Op Shopped in Wellington
Pencil Skirt -

Calvin Klein from a vintage shop in Wellington
Wooden Bead Necklace -

so old I can't remember where it's from!
Smile -

after another great day at work
I didn

'

t think I was going to have time to do an outfit post this week, but sometimes my powers of multi-tasking amaze me. I have never been as busy as I have the past couple of months and I have to say, I'm really enjoying life now it's all 'go, go, go'! It means when I have the time to chill out and unwind, I really make the most of it and feel it's well deserved. I spend so much of my time doing things for other people, I occasionally have to remind myself I need some 'me time'!
And that's what my Wardrobe Wednesdays are about - my me time. It's so nice to take time out in the week to enjoy choosing outfits that make me feel good about myself.
Today I did something that really scares me - I went to the hairdressers. Now it's very common to get all anxious about going to the dentists, for example, but people always seem surprised to hear that I get all a-quiver at the prospect of going for a snip. I'm not precious about my hair or anything. In fact, I'm probably too much the opposite. I dye my hair at home and often make poor decisions involving scissors and my jaunty fringe. So when I have to eventually make a trip to a salon, I dread the rolling eyes and the tuts at my split ends, roots and blunt cut bangs.
Today, I faced my fears. Next weekend, we are travelling to Melbourne to stay with family for Christmas. It's going to be around 40 degrees and I couldn't stand the thought of being in stifling heat with my Rapunzel locks.
So ater work, I went across the road to the most laid-back looking salon I could find. 'No appointment necessary' the sign read. 'Sounds welcoming enough', I thought to myself. I waited for ten minutes before I was sat in that spinning chair with a smock round my neck and a lady on my shoulder asking what I'd like done. She didn't tut. She didn't roll her eyes. We chatted. Not in a forced, feigned interest kind of way, but a relaxed, jokey way that made me feel completely at ease. She actually cut the amount off I'd asked for and didn't seem to mind at all when I asked her to cut more into my layers. At last, someone who cut my hair the way I asked without making me feel self-conscious and fumbly. Thank you lady I never got the name of! You have cured me of my un-natural affliction to hairdressers! And all for only 40 bucks! Bargain :)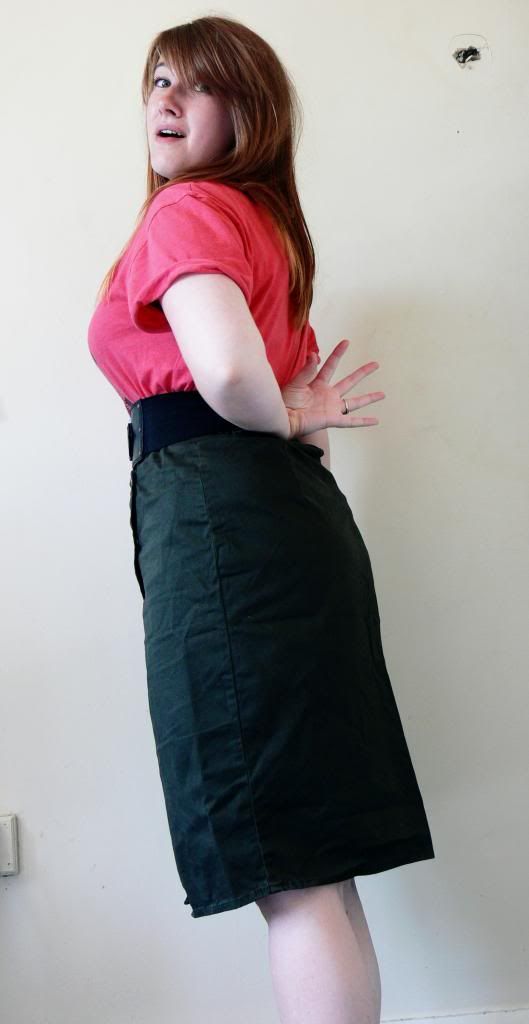 I can't grab my hair at the back any more! But it's sooo much lighter