Since reclaiming my Sundays when I started working at The Make Cafe, I have been relishing the extra quality time I get to spend with my new Fiance and trying to make the most of 'down-time' to unwind and reflect upon the past week.
We try not to do much on Sundays and always make sure we spend the morning cooking a good breakfast (or brunch, depending on the length of lie-in we have!), catching some sun on our balcony, reading and musing over recent events.
There are a couple of things I love most about Sundays though. Here are a few: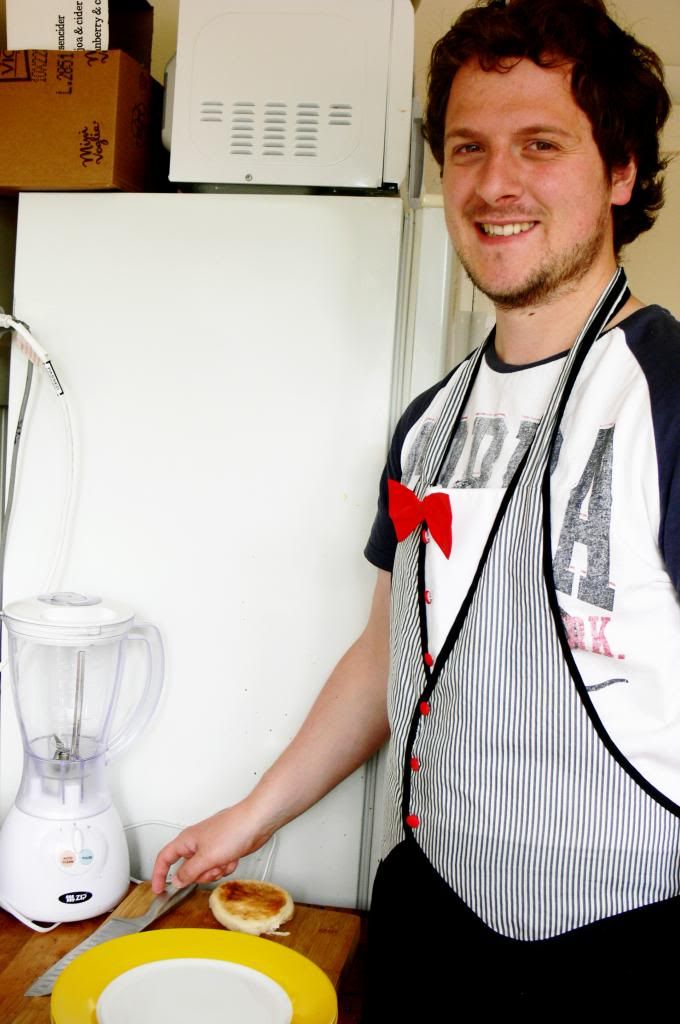 1. Taking our time to cook a lovely brekkie together, while wearing our his and hers aprons :)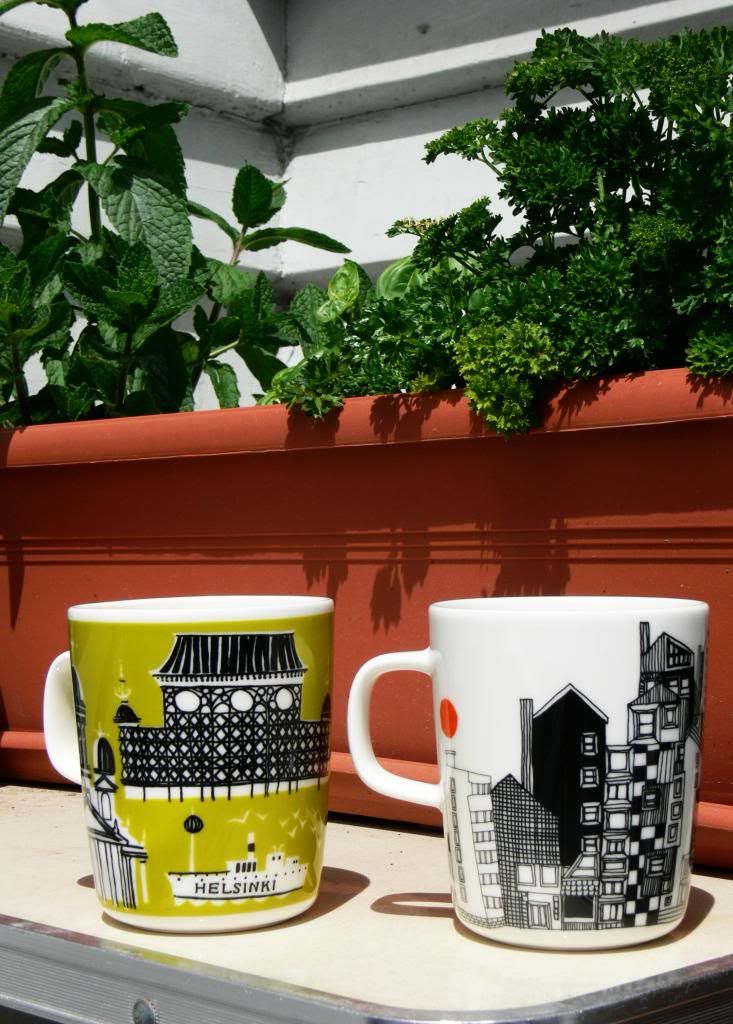 3. Tucking into our favourite Sunday brunch - Eggs Benedict. Especially when Mr Bear makes funny faces on my plate.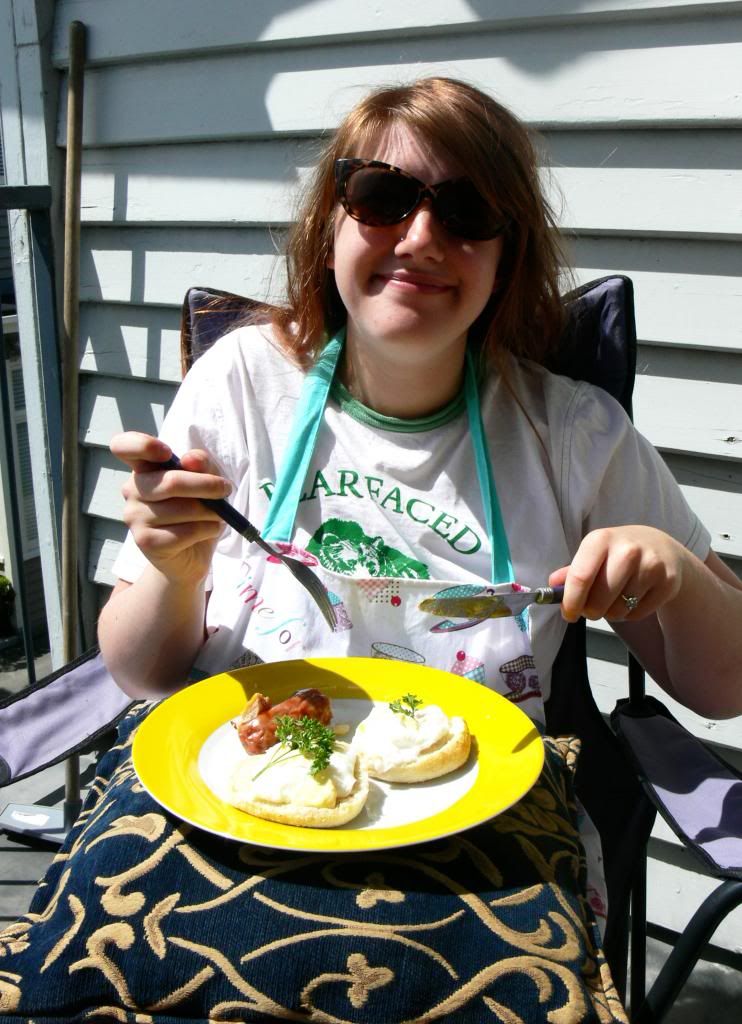 4. Having to wear sunglasses to eat outside because the sun's so bright now summer is here.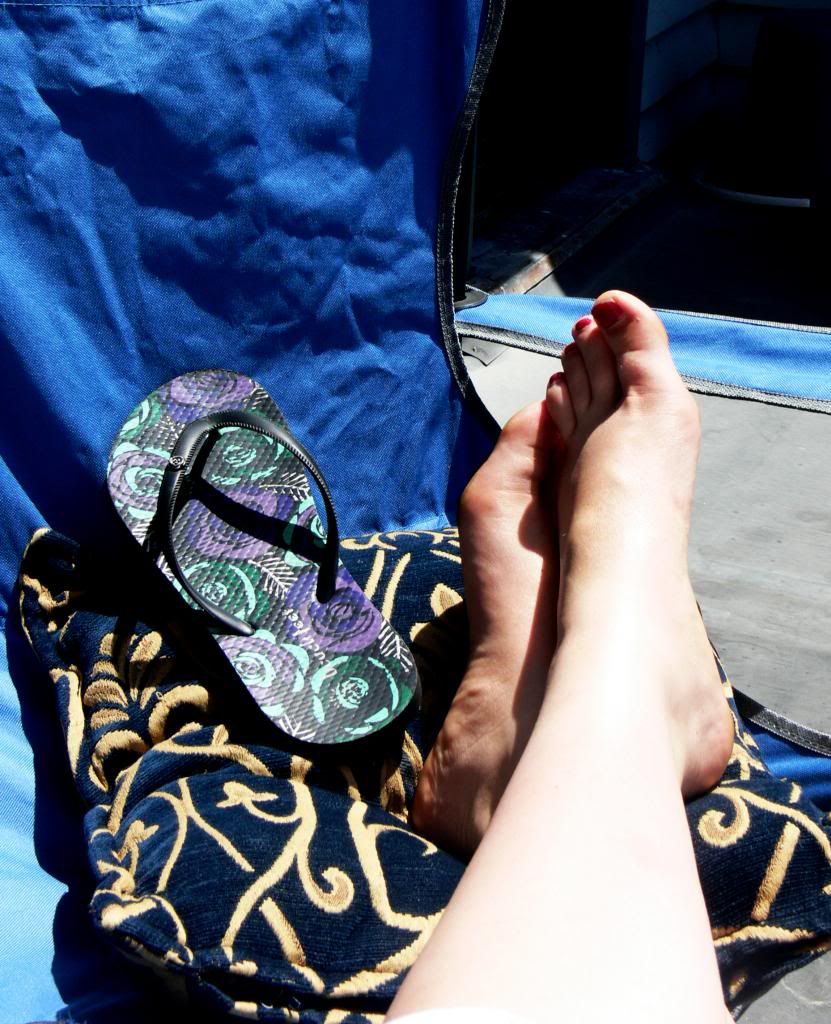 5. Putting my feet up after a week of speeding around all day at work (which I love but my feet hate me for!)
6.

Taking

time to read my Mollie Makes

.

G

etting inspired.

C

atching up on some sewing