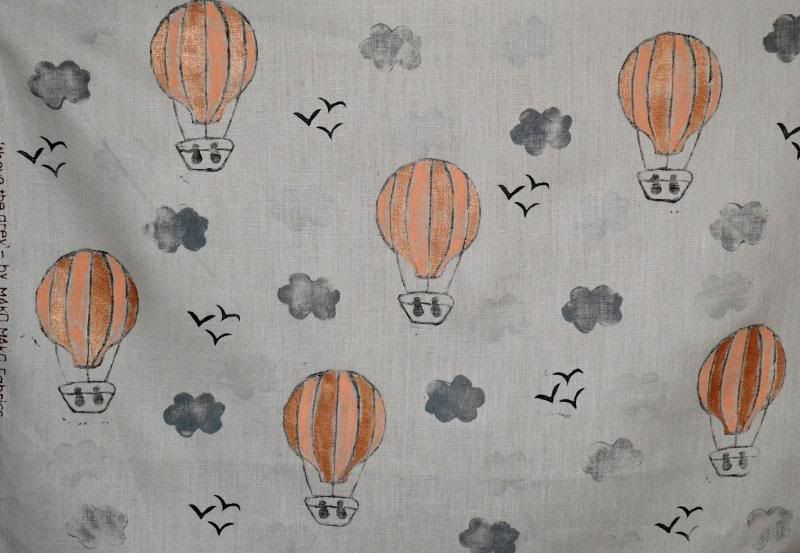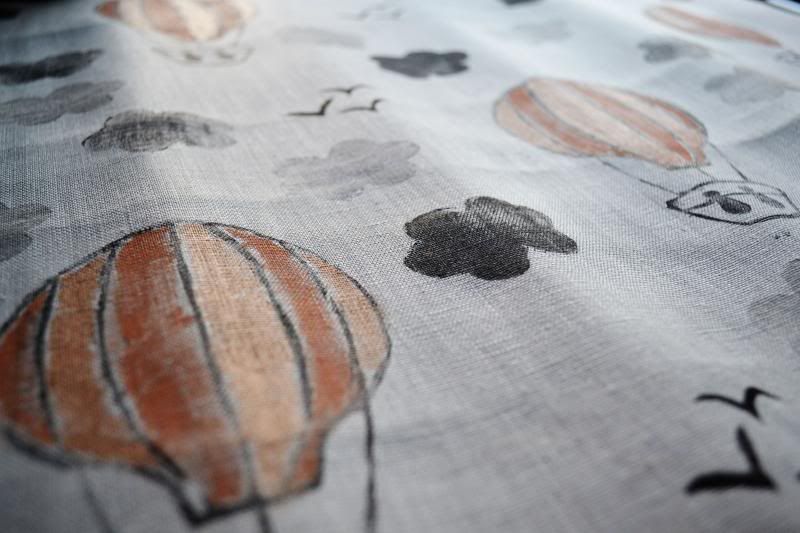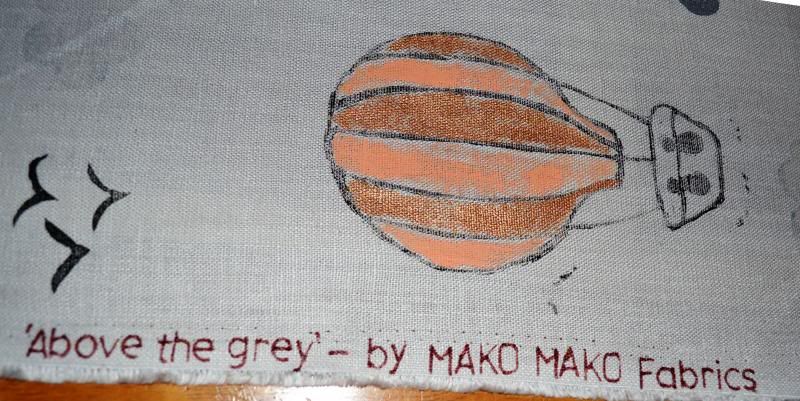 Introducing the first ever Mako Mako fabric

:

'Above the Grey'!
On Monday, I posted a fat quarter of my first hand-printed fabric to New Zealand, America, Canada and England. They are now winging there way - literally - to recipients from all corners of the world and four fat quarters should be winging their way to me too...so exciting!
I'm kinda happy with how my hand-carved stamps worked. I used a combination of fabric inks and paints, but wasn't so impressed with the paint. I think I'll invest in some good screen-printing inks for next time. Loved how the birds came out though, even if they were a last minute addition!
After seeing some of other people's work in the flickr group, I felt a bit intimidated by the finishes and packaging some people had used. I decided to create a hand-written band to hold the folded fabric together, along with a little note to each person explaining the processes and concept behind my design.
I felt quite nervous as I packaged them up to send at the Post Office. Although I will probably never know whether each recipient is pleased with their fabric or not, I still feel a sense of anticipation. I can't wait to receive fabric from the rest of my group; it's going to be really fun thinking up ways to use them!